"I don't think outside of the box; I think of what I can do with the box."
MY Furniture Creations owner, Mychelle Fitzgerald has a talent for taking a piece of furniture and making it one of a kind. Her furniture company was born out of her passion and talent for restoring, repurposing and reinventing 100s of pieces of furniture. She has worked on Mid-Century, Modern, Antique, Art Deco, Retro, Asian, Vintage, Country, Industrial, Shabby Chic, Tuscan, French, Cottage, Rustic, Traditional, Contemporary and much more. She has a talent for making her customers happy with her superior and friendly customer service.
Furniture Repurpose
If you are wondering what to do with your dresser, credenza, dining room table and chairs, nightstands, sewing machine, lamp, mirror, coffee table, accent chair, bedroom set, or end table, she can repurpose it for you and make it the centerpiece of your living space. She will work with you to come up with the perfect color and style for your home.
French Provinicial Dresser (Before)
French Provinicial Dresser (After)
Repair and Refinishing
If you have a piece of furniture that needs repair or refinishing Mychelle can take care of it for you. She uses General Finishes (American Made) stain gels to bring your furniture back to life. You don't want to get rid of a piece of furniture just because of a small repair or damage. Mychelle can make it look new again.
Mid-Century Dresser Refinished
Antique Chair Repaired & Refinished
Do It Yourself (DIY) Furniture Workshops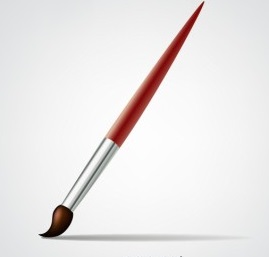 Mychelle offers one day classes in her workshop in San Bruno and at the College of San Mateo. Contact her directly to sign up for one of her group or private classes. Her Springtime Workshops will be offered on Saturday, April 21st & Saturday, May 12th from 10:00 to 2:00 at her San Bruno Workshop. Please email her at MyFurnitureCreations@gmail.com to sign up for a class and to receive more details.